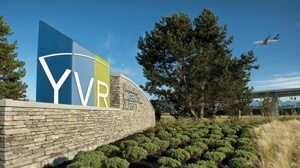 Vancouver is served by a major international airport - Vancouver International Airport (YVR) is about a 30 minute drive from downtown Vancouver. YVR has many international, domestic and US connecting flights.
Travel to Downtown from the Airport is an easy trip on the Skytrain, which goes from the Airport right to Downtown Vancouver.
There is no real need to rent a car, as the public transport goes from the Airport to downtown, but if you are looking for other options, there are many options to chose from.
Please visit YVR's website for detailed transportation information.
For direct links, see below:
Or for more information on how to get to Vancouver visit the Tourism Vancouver website